Wilmington is rich in New England history. Settled in 1665, Minutemen from Wilmington responded to the call to fight for their fledgling country at Lexington and Concord in the Revolutionary War. In later years, the town was an integral part of Massachusetts' agricultural and milling industries with canal and railroad transport. Today, Wilmington continues to thrive as a sought-after suburban community with two commuter train lines and proximity to the Anderson Regional Transportation Center. Conveniently located near Routes 93, 495, 3 and 95/128, points of interest, both north and south, are easily accessed. Less than 30 minutes to Boston or New Hampshire, recreation and vacation destinations are at the disposal of Wilmington residents. With a population of 23,553 as of the 2022 census, Wilmington is a vibrant community with services second to none in the area. In addition to police, fire, library and school departments, the town supports an active senior center, a recreation department, veteran's services, a museum and all the other services that keep a town viable. A sense of community is particularly evident at its renowned annual Fun on the Fourth carnival and fireworks celebration leading up to the Fourth of July holiday. A small town evolving to meet the modern day needs of its residents, Wilmington now offers a farmer's market and a newly completed Yentile Farm Recreational Facility. Wilmington has approximately seven miles of public walking trails with a plan to add more in the near future. The many established businesses and distinguished schools, including a new Wilmington High School, round out the community as a desirable place to live.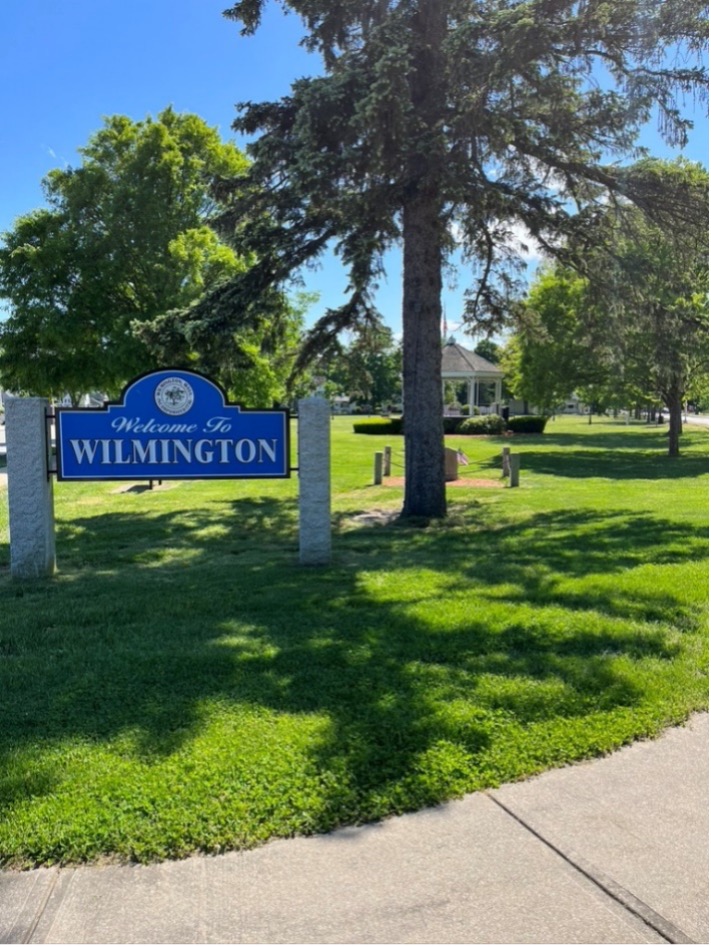 Two train stations, two lines to North Station, 1.3 miles to Main Street commuter rail
.7 miles to Route 93 and access to Routes 3, 495, 95/128
Less than 30 minutes from Boston and New Hampshire
A small-town feel with the conveniences of a metro community
New dog park
Farmer's market
All the conveniences of present day
Slowly evolving to meet modern day demands with the small-town feel and greenspace desired
Rotary Park – playground, walking trail and ballpark, new high school
Silver Lake (Wilmington's public beach)
6.7 miles and growing of public walking trails
.7 miles to Yentile Farm Recreational Facility
Yearly festivities on Wilmington's Town Common include the annual Easter egg hunt, summer concerts on the Common, week-long Fourth of July festivities and the holiday tree-lighting ceremony.